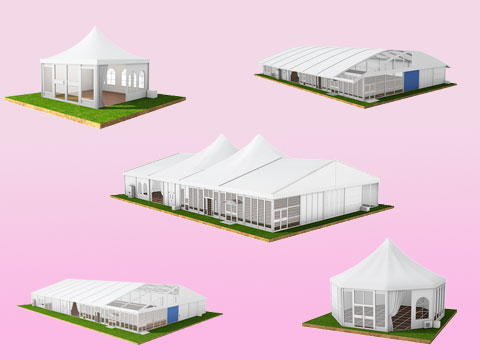 5 Most Popular Types of Clear Span Wedding Tents
12/28/2020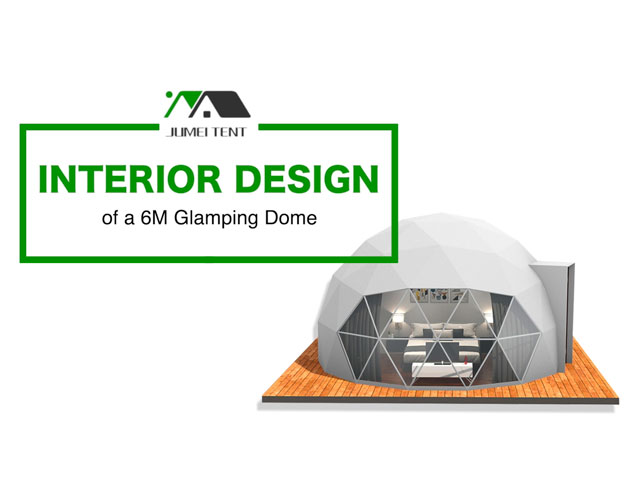 Interior design and configuration of a 6M glamping dome tent
12/30/2020
There are several ways you can clean your tent. The most common method is to unfold and expand the tent fabric and then clean it with a mop, brush, soft bumper, and/or high-pressure washer.
Warning: The plastic surface of PVC tent fabrics can be scraped off from rough surfaces such as concrete mats, rocks, asphalt, and other hard surfaces. When unfolding and expanding your tent fabric, make sure you place it on soft materials, such as a drip or tarpaulin, to protect the PVC fabric. If this soft material is not used, the fabric and its coating will be damaged and may need to be repaired.
You can use commercial tent cleaner solutions, soap, and water or clean tents with only clean water. You can also use a mild PVC cleaner. Do not use acidic cleaners, such as household bleach or other types of cleaners, as this can damage PVC materials.
When setting up a tent, apply a lacquer coating on the exterior surface to protect the tent when exposed to direct sunlight. However, there is no such coating in the tent, and needs to be handled correctly. Therefore, make sure the tent is completely dry before folding and storing, especially on ribbons, buckles, and grommets. This ensures that there is no water vapor in the bag.
Another option is to use a large commercial washing machine designed for use in tents. When cleaning the tent, follow the washing machine manufacturer's guidelines to use the solution. Keep in mind that all tents need to be completely dry before storage.
All of our tent roofs are flame retardant certified. All tent fabrics should be carefully rolled up and stored in a dry place. Avoid water build-up on tents during storage, as moisture can cause mold and stains. Avoid pinching and dragging the top of the tent as this may tear the pinholes on the fabric. Do not use sharp tools when opening bags or packaging materials.