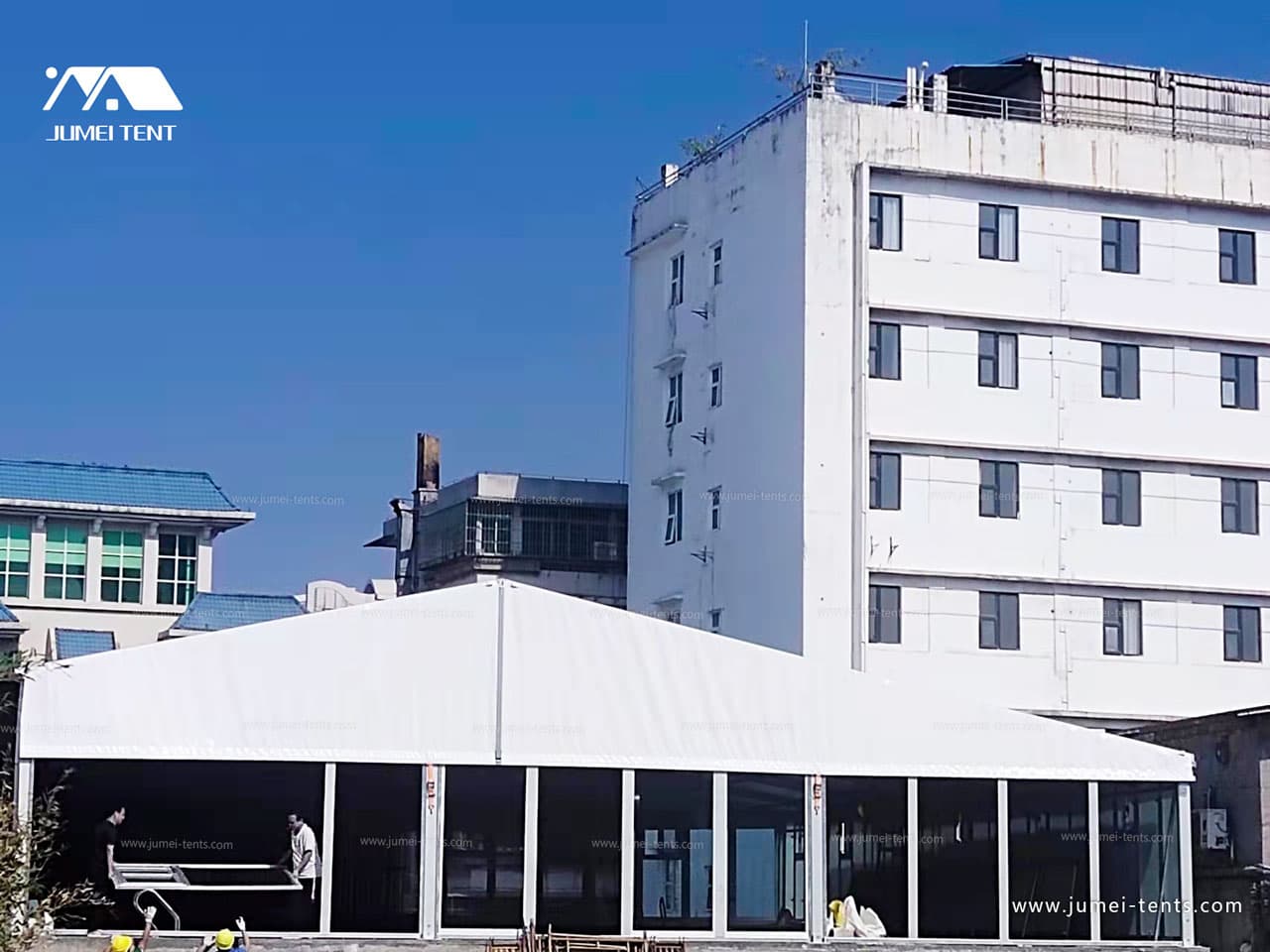 Custom Clear Span Tent for Swimming Pool
12/20/2021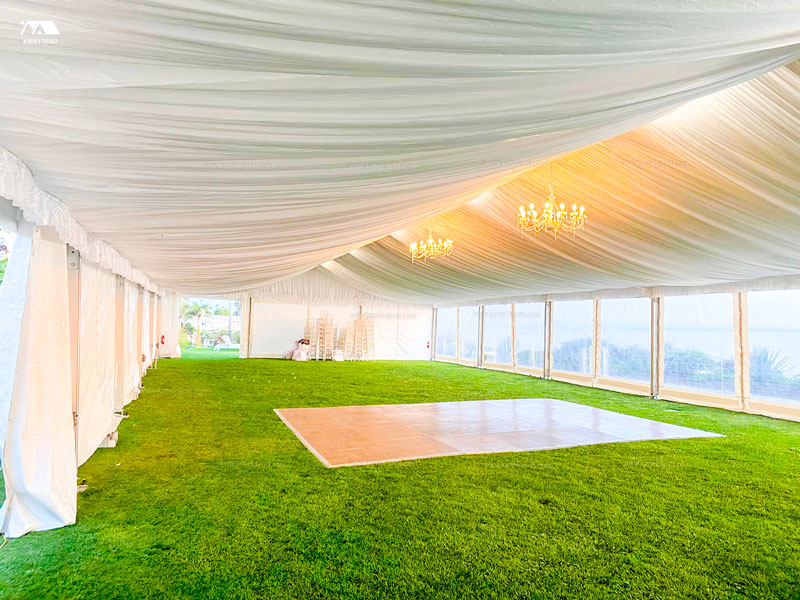 Beautiful Arcum Wedding Tent with Dance Floor
03/16/2022
This is a HOW-TO instruction video of building a 
glamping dome tent
 with accessories(add-ons), including, Door, Outer Cover, Insulation Liner, Glass Window, Skylight with Automatic Sunroof, Solar Exhaust Fan, etc. And introducing how to position the dome on a platform, how to use struts assembling patterns to help build a dome framework quickly, how to fix the cover on the door and platform.
Video Segments:
00:00 Start
00:05 Unpacking & checking
00:44 Positioning
01:04 Install the door frame
01:49 Install the dome framework
02:37 Dome struts assembly pattern
03:59 Anchoring the dome
04:36 Install the sunroof
05:05 Install the insulation liner
06:26 Install the window frame
07:12 Install the outer cover
08:38 Install the window
10:07 Install the sunroof with liner
10:40 Install the solar exhaust fan
14:07 Install the solar exhaust fan(outside)
14:50 Install the door
15:11 Final Finishing work
15:40 Thank you for watching
Please note:
 the geodesic dome tent in the video is manufactured by Jumei Tent, the installation methods and steps of different manufacturers may be different.
See also: