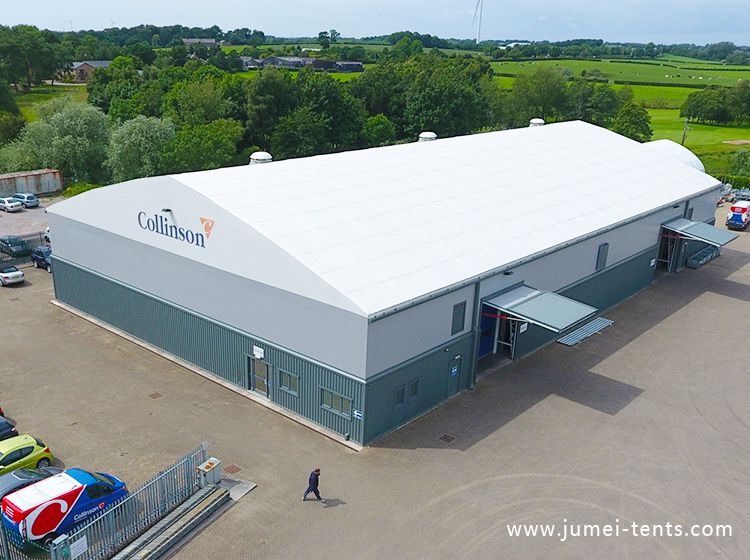 Our warehouse tent solutions save you time and money. Our warehouse tents are installed quickly on almost any surface – asphalt, concrete or soil – without the need of a permanent foundation. You can customize your industrial warehouse with a variety of different amenities and adjust the size and space based on your needs.
Our clearspan tents with resisting 100-120km/h wind loading are essentially for temporary or semi-permanant warehouse. These warehouse tents can be distmantle and moved easily.
We also provide multiple options and accessories to meet your changing needs.