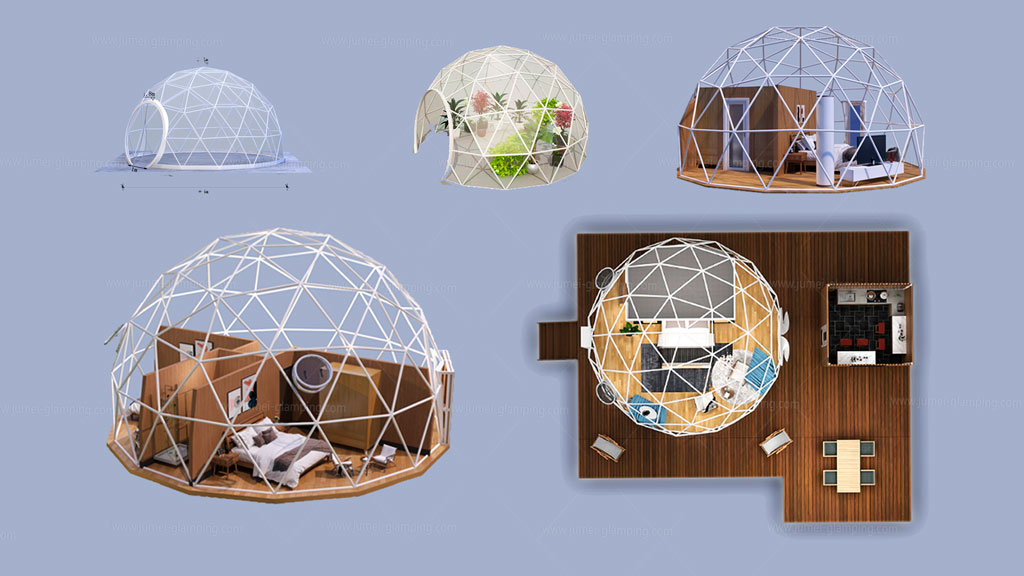 Glamping Dome Size, Solution, Interior Design and Floor Plan
04/02/2022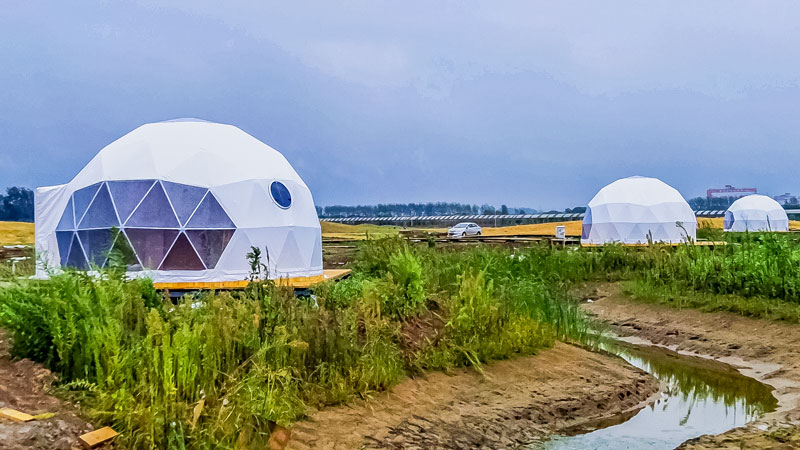 Dozens of Glamping Domes and Safari Tents are Under Construction
09/14/2022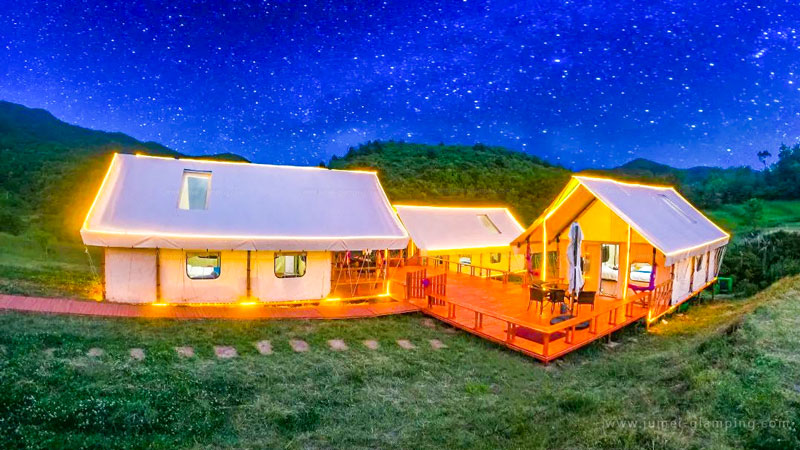 Safari Tent, Glamping Domes in an Oil-painting like Grassland Glamping Resort
Luxury safari tents, stargazing glamping domes, and caravans are scattered in this glamping resort built on the vast grassland, it looks as beautiful as an oil painting in early summer. This beautiful and refreshing glamping resort is located on a vast green farm with a large area of flowers.
Some safari tents and glamping domes are configured with a double bed and a single bed that can sleep three people for a family with kids and some glamping tents are configured with a king-size bed, perfect for couples.
Each glamping tent is equipped with independent spacious bathrooms, ventilation holes and exhaust fan, air conditioner, coffee tables, wardrobes, and other facilities to provide tourists with an excellent accommodation experience.
Check our glamping tents page for glamping product catalogs and more information.
Safari Tent Interior Design
Glamping Dome Interior Design