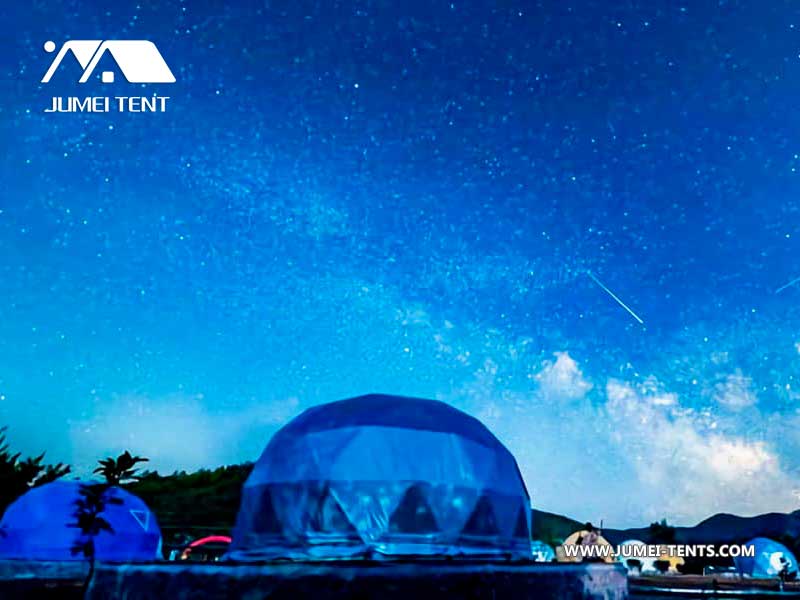 Agritainment glamping dome tent
12/21/2020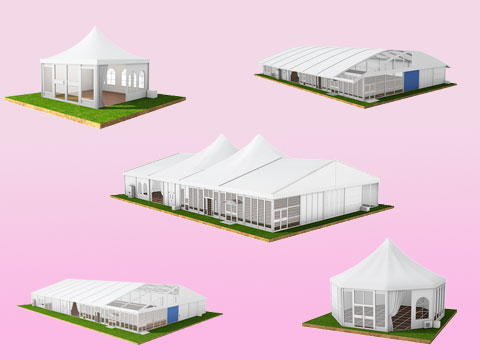 5 Most Popular Types of Clear Span Wedding Tents
12/28/2020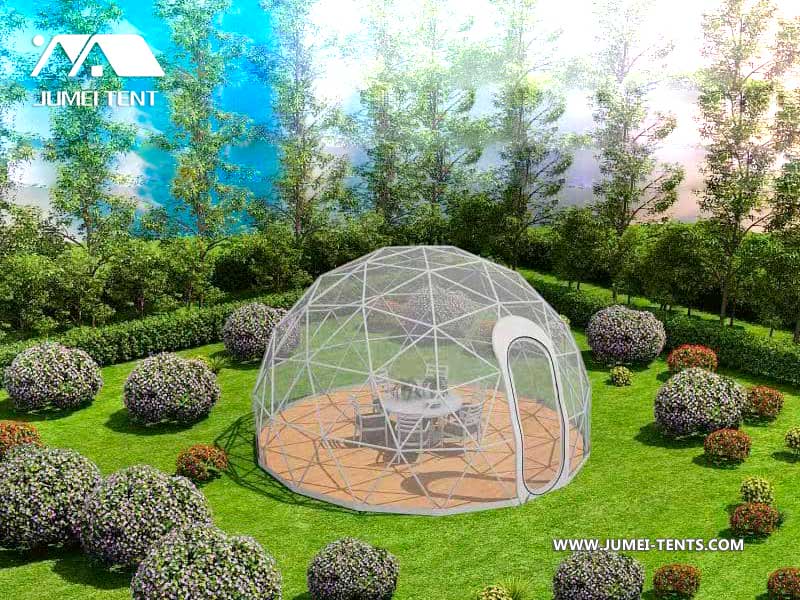 Dining out in a fabulous clear dome tent
Under the influence of the COVID-19 epidemic, social distance has become particularly important. The business of restaurant owners has been severely affected by the epidemic. In this case, they and the tent manufacturer came up with a unique solution, the geodesic dome tent for restaurants, which brings an option for customers who like to dine out.
Products need continuous innovation to attract customers, and restaurant dome tents are a new way. Dining in a geodesic dome tent, you can enjoy the unique outdoor scenery through the transparent cover.
The innovation of these 4-6m dome tent restaurants is very much in line with the current situation, and there are very optimistic benefits both in the city center and in the suburbs.
Moreover, in terms of construction cost, the prefabricated geodesic dome restaurant requires very little workforce and man-hours, and the framework of galvanized Q235 steel tube used is also very durable, which can be used as a semi-permanent structure.
Jumei Tent can customize a variety of restaurant dome tents of suitable size from 4m, 5m, and 6m, according to customer needs, and provide one-stop services with high quality and budget-friendly prices.
How to install a 3M Geodesic Dome Tent Video
Features & Specifications
Product
4M, 5M, 6M Restaurant Dome Tent for Ding Out
Size & Weight
Diameter
6M(19.6ft)
Floor Area
28.3㎡(304.6ft2)
Ceiling Center Height
3m(9.8ft)
Approx. Dome Weight
500kg (Frame + PVC Cover)
Workers Required
3-4 persons
Assembly Time
2-4 hours
Frame material

Steel Q235 (hot-dip galvanized) or Hard pressed aluminum alloy T6061/T6

Fabric cover

High quality double PVC-coated polyester textile; 100% waterproof; flame retardant to DIN4102 B1, M2, CFMUV resistant, tear-resistant, self-cleaning ability, etc.

Roof cover

850g/sqm white PVC Fabric

Sidewall cover

650g/sqm white PVC Fabric

Fabric color option

White, yellow, transparent and customized

Connector

Strong hot-dip galvanized steel.

Allowed temperature condition

-30 degree Celsius +70 degree Celsius

Wind load

100-120km/h or customized

Snow load

75kg/sqm (snow can't stay if use big degree roof pitch design)

Other features

Easy to assemble and disassemble




No pole inside, 100% available interior space
Skylight
Exhaust Fan
Vent Hole
Lining and curtain
Glass Door Units
Glass Window
Transparent PVC Cover
Flooring system
Air Conditioner
Weight plate
More accessories are available, please feel free to contact us if you need more information.v
Request for Quote
Please feel free to contact us if you are interested in this product.