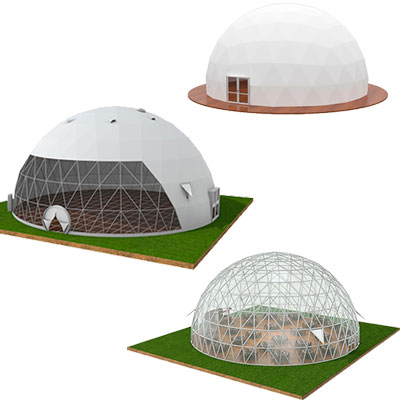 Perfect eye-catching event showcae and avenue
The geodesic dome tent is always the eye-catcher of every event. Event dome tent can create a unique atmosphere and it's perfect for all kinds of events.
We provide various size's dome tent from 6m to 40m. You can make your choice according to the number of your event attendees.
For every solution for your event, we provide sufficient accessories and options to meet your needs.
We provide various size's event dome tent from 6m to 40m. you can make your choice according to the number of your event attenders.
Small size of geodesic dome tent(2m-10m diameter) can be used as the wedding, hotel tents, showcase booth tent, VIP zone tent, glamping domes,.
Medium size of geodesic dome tent(15m-30m diameter) can be used for exhibitions, brand or product launching, and other corporate events.
Large size of geodesic dome tent (30m-60m diameter) can be used as a theater, live concert, festival, large projections dome, weddings and other big event.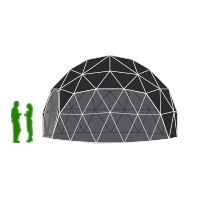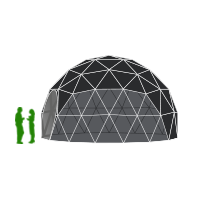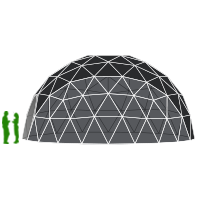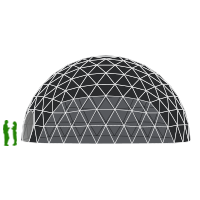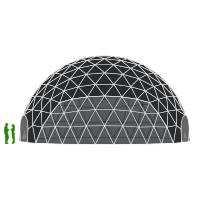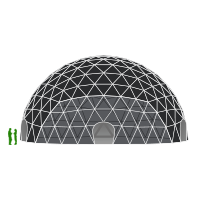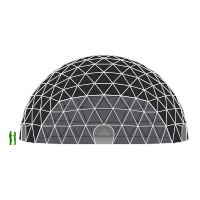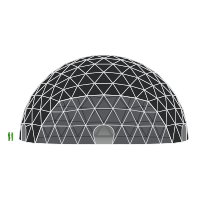 Determine the size of your dome tent with the suggested capacity
Diameter
(m/feet)
Ceiling Height
(m)
Frame Pipe Size
(mm)
Floor Area
(㎡)
Capacity
(People sitting)
Capacity
(People standing)
6m
20ft
3
Φ26*1.6
28.26
10-15
25
8m
26ft
4
Φ26*1.6
50.24
25-30
55
10m
32ft
5
Φ32*1.8
78.5
50-70
100
15m
50ft
7.5
Φ32*1.8
177
120-150
260
20m
66ft
10
Φ38*2
314
250-300
420
25m
82ft
12.5
Φ38*2
491
400-450
650
30m
98ft
15
Φ48*2.5
706.5
550-600
800
35m
115ft
17
Φ48*2.5
961
850-900
1100
40m
131ft
18
Φ60*3
1256
1000-1100
1350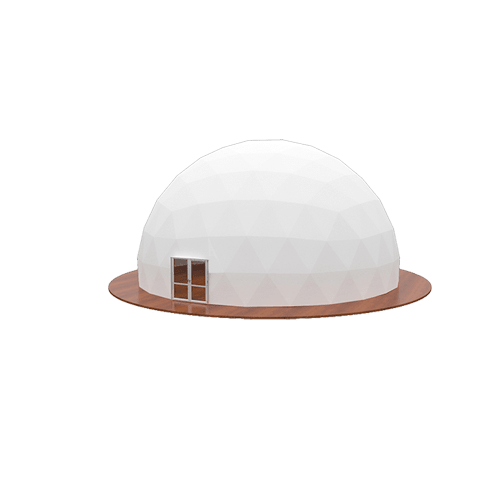 Completely Opaque Cover
An opaque cover creates complete shading and blocks sunlight and 100% of UV radiation inside the tent.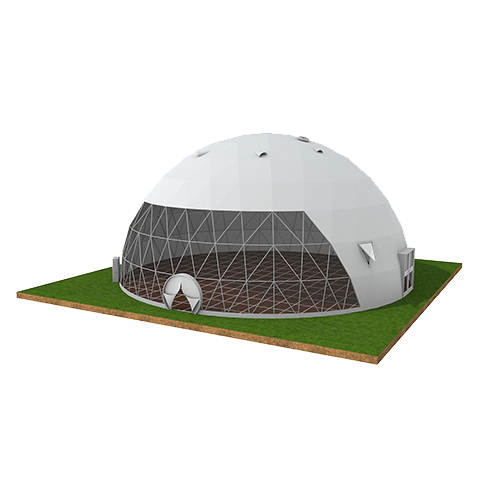 Transparent Front Cover
The transparent front provides partial shading, more sunlight and visibility of the inside of the tent from the outside.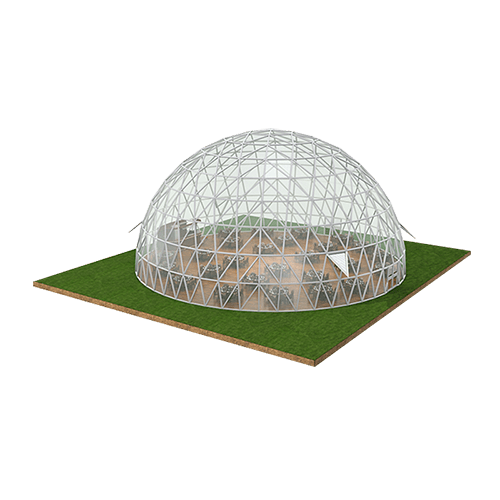 Fully Transparent Cover
Transparent cover need to be tailor made.
Frame material
Steel Q235 (hot-dip galvanized) or Hard pressed aluminum alloy T6061/T6
Fabric cover

High quality double PVC-coated polyester textile;
850g/sqm white or transparent PVC Fabric
100% waterproof; flame retardant to DIN4102 B1, M2, CFM; UV resistant, tear-resistant, self-cleaning ability, etc.

Fabric color option
White, yellow, transparent and customized
Allowed temperature condition
-30 degree Celsius +70 degree Celsius
Wind load
100km/h or customized.
Snow load
75kg/sqm (snow can't stay if use big degree roof pitch design)
Other features
Easy to assemble and disassemble
No pole inside, 100% available interior space
Anchoring
Lining and curtain
Glass door units
Transparent, color or image PVC cover
Flooring system
Weight plate
More accessories are available, please feel free to contact us if you need more information.